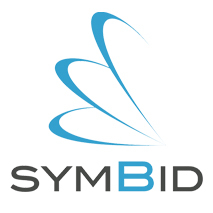 Founded: 2011
Country: Netherlands
Non-Accredited Investors: Yes
Business Selective: Yes
Investor Selective: No
Notable Alumni: Martijn Arets, WakaWaka
Dutch businessmen have had a reputation for profiting off their financial progressivism since they founded the first multinational corporation, the Dutch East India Company, in 1602. 409 years later, Rotterdam residents Robin Slakhorst and Korstiaan Zandvliet demonstrated that this profitable spirit of ingenuity is still alive and well when they founded Symbid, the first crowdfunding portal to focus on equity-based deals.
On Symbid, investors are able to contribute as little as €20 for a share in a startup, and startups are able to secure up to €2,500,000. When a startup's fundraising goals are met, all of the investors responsible are merged to form one major shareholder in the business, thereby allowing early-stage micro-investors to stay involved even after the business grows beyond startup size.
Due to the prohibitive nature of current U.S. laws on equity-based crowdfunding deals, Symbid is not yet available for use by American investors. The company plans to extend its services across the pond as soon as the SEC implements the already-passed JOBS Act, which will legalize ECF deals in the States. This is expected to happen at some point in 2013 or 2014.