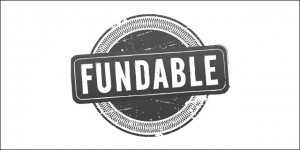 Founded: 2012
Country: United States
Non-Accredited Investors: No
Business Selective: No
Investor Selective: No
Notable Alumni: Uncharted Play, DecisionDesk
Last May, serial entrepreneurs Will Schroter and Eric Corl made their debut into the crowdfunding industry when they launched rewards-based portal Fundable. Later that summer, the site expanded into the equity-based market; making it one of the first crowdfunding portals to do so after the signing of the JOBS Act.
Fundable allows investors to contribute as little as $1 to projects of interest, giving it one of the lowest investment minimums of any crowdfunding portal. Its fundraising campaigns have helped get companies like Uncharted Play, a manufacturer of electrical devices powered by exercise, and DecisionDesk, an application-streaming service, off the ground.
The portal's entry into the ECF business shortly after the signing of the JOBS Act makes it clear that the portal intends to extend its equity-based services out to non-accredited investors as soon as the SEC makes this possible.