Make a Fortune on the "New King" of America's Favorite Pastime…
Five years ago, BrewDog was a small craft brewer in the U.K.
Its founders were having trouble raising money to expand, so they turned to equity crowdfunding, which has been legal in the U.K. for years. Since then, the company has raised four rounds of capital from more than 40,000 investors! Annual revenue has grown from almost nothing to more than $61 million, and the company is solidly profitable.
For three years running now, BrewDog has been the fastest-growing food and drinks company in the U.K. Today, it employs 580 people. And early investors have done extremely well.
Revenue at the scrappy brewer rose 131% last year, and profits nearly tripled. It's also launching a craft spirits line, and owns 44 bars and pubs throughout the U.K.
This is a company that has grown on the strength of its execution and fine-tasting beer. BrewDog's team knows how to get things done. And the beer is outstanding…
The Brits love their beer, as do the good citizens of greater Europe. Here's just a sampling of the reviews this business' Punk IPA garnered…
"There's not much to say about this beer that hasn't been said before. It's a great example of a modern IPA, so if you're one of the three beer-drinkers in Britain who haven't tried it, just give it a go…" – source
"There's a reason why this is one of the most well-known and popular modern craft beers, and that's because it's an instant classic. Immediately familiar yet definitely superior to most other IPAs on the market. It doesn't try to be too clever – just a straightforward, classic, extremely well done ale…" – source
"BrewDog Punk IPA pours a clear golden colour with a thick head. Looks almost like an average lager, but do not be deceived. Sniff it, and you'll get grapefruit, honey, bread and blossom all tickling the nose…" – source
With Europe already won over, the biggest opportunity – the U.S. market – is now about to be cracked wide open.
Invest in BrewDog USA on the Ground Floor
BrewDog is on the verge of a major U.S. expansion and has broken ground on a Columbus, Ohio, brewery that will be capable of producing 1 million barrels a year.
A barrel contains approximately 300 bottles of beer.
BrewDog USA will be a separate entity from the U.K. company. And you'll have a chance to invest on the ground floor of what we believe could be "the next Sam Adams."
It will be raising up to $50 million via Regulation A+ (a form of equity crowdfunding for larger, more established companies). Up to 20% of the new corporation will be offered to investors as part of this round of funding.
The investment offering will appear on BankRoll.ventures, a relatively new portal.
$7.5 million is budgeted for the new brewery. Here's a picture of it posted in February on BrewDog USA's website: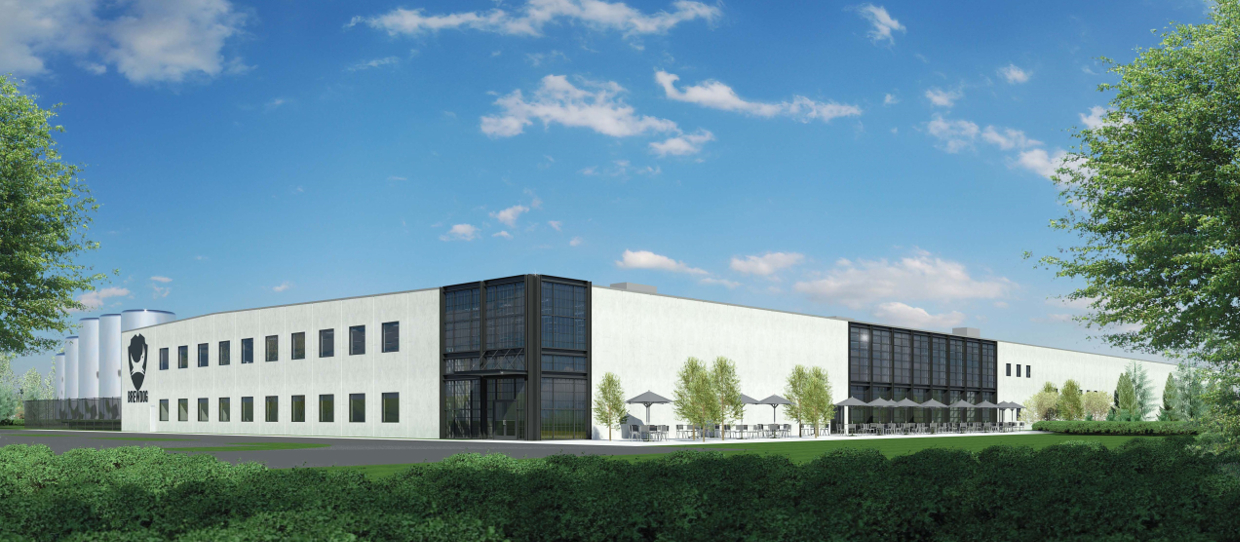 And here's another picture, this time of BrewDog's iconic "Punk IPA" rolling off the lines in Scotland: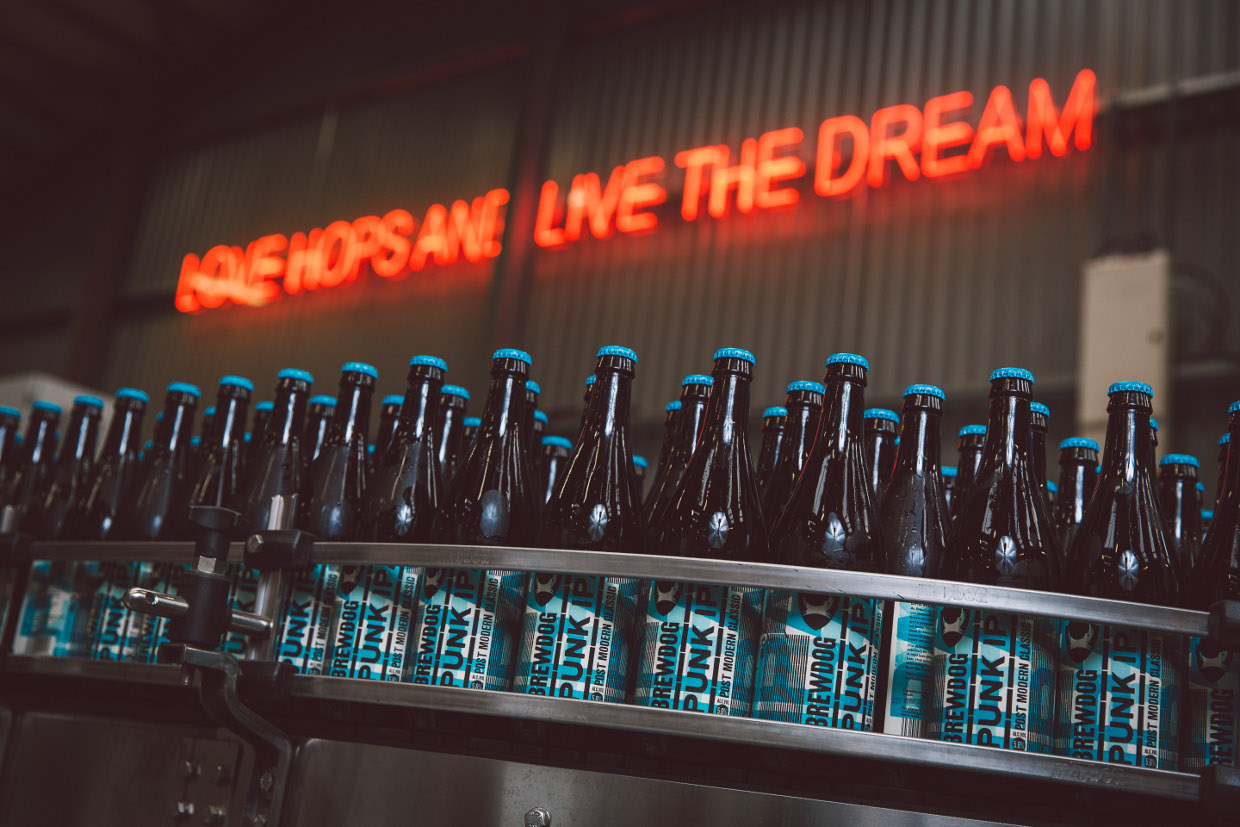 Once BrewDog USA's offering is live, we'll let you know immediately and provide a full financial analysis.
You can sign up for updates on BrewDog USA's equity crowdfunding raise right here.
Adam Sharp
Co-Founder, First Stage Investor