Editor's note: Just a heads-up – we will be recommending a startup for you to invest in this week. You're not going to want to miss this! Until then, here's our next poll. These polls help us learn more about you so we can provide you better information. Hopefully you like them too.
---
Dear First Stage Investor,
Two weeks ago, we polled First Stage Investor members about dinosaur bones and bitcoin prices. We learned some interesting things…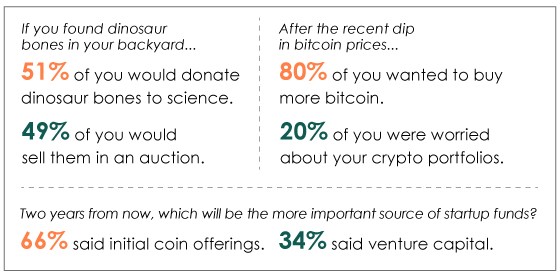 This week, the FDA approved a marijuana-derived drug to treat seizures associated with two severe forms of epilepsy… and tech and car companies teamed up to form an autonomous vehicle networking alliance.
We'd like to know your thoughts. Click the image below to take this week's poll.