How to Open a Coinbase Account
Coinbase is a trustworthy cryptocurrency exchange used by millions of people around the globe. In Crypto Asset Strategies, Coinbase is the exchange I recommend for Bitcoin purchases.
Setting up an account is quick and easy. All you'll need is an internet connection and your smartphone. Once you've completed the process, you'll also have a Coinbase wallet that you can use to hold any Bitcoin that you purchase.
Step #1: Visit the Coinbase website and click on the "sign up" button in the upper right corner.

Step #2: Complete the required fields on the "Sign Up" page. Then, check your email for a confirmation from Coinbase.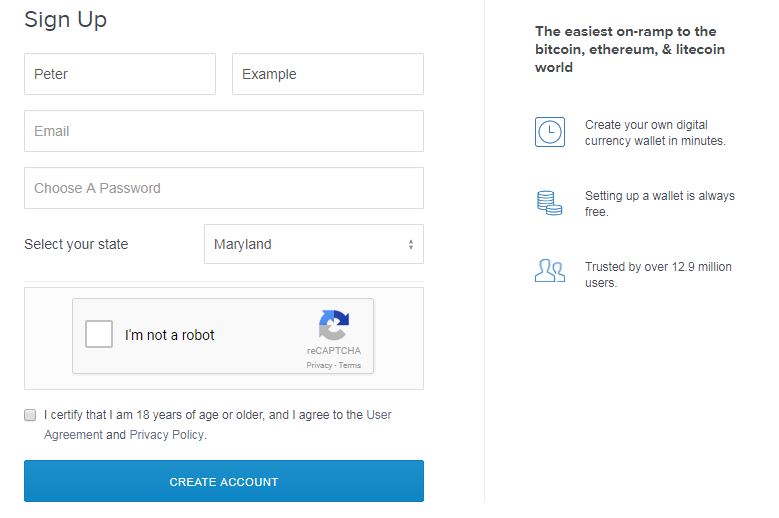 Step #3: Select your account type. For personal use, you would select an "individual" account.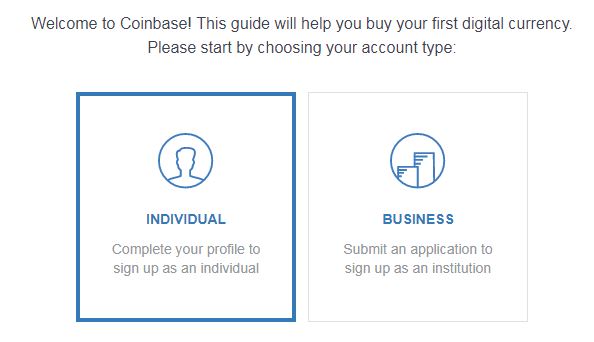 Step #4: Provide your country of residence and phone number.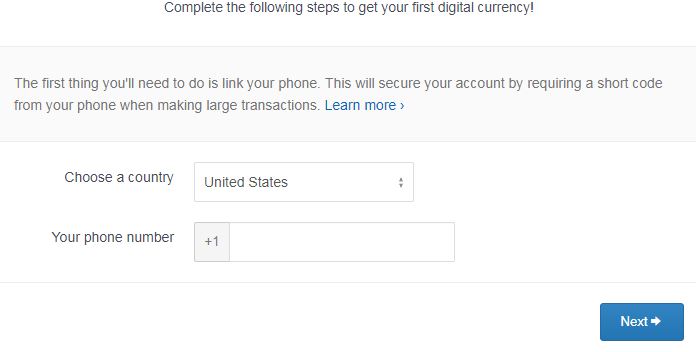 Step 5: Coinbase will send a confirmation code to your mobile phone. Enter the code when prompted to verify your phone number.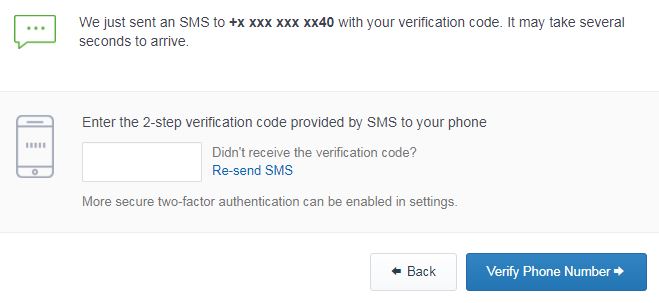 Step 6: Your account is created!  At this point, you'll see your member's only Coinbase dashboard. This shows you the current prices, and trading histories, for three major cryptocurrencies: Bitcoin (BTC), Ethereum (ETH), and Litecoin (LTC). Once you buy some Bitcoin, you'll see your holdings reflected in this dashboard area.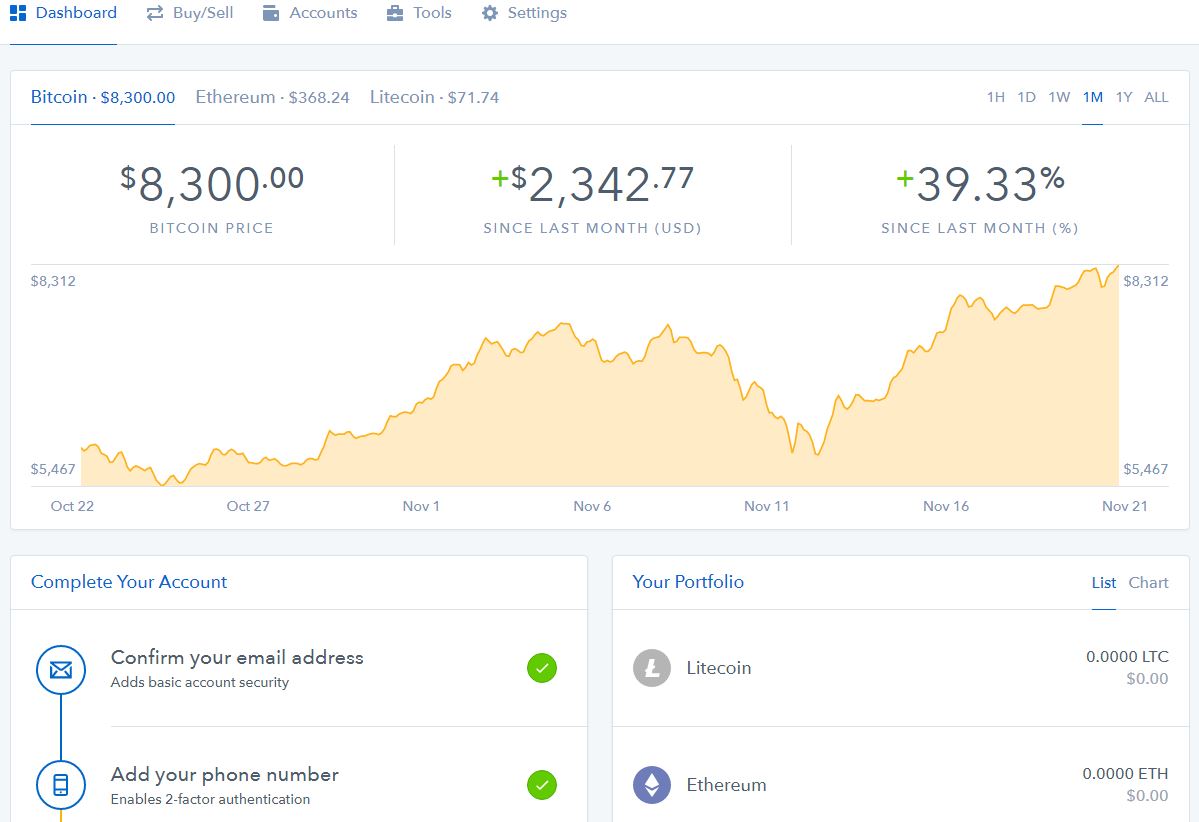 Step #7: Add your desired "payment method" so that you can begin buying cryptocurrencies. To do this, simply click on "Add a payment method" under the "Complete Your Account" header. (see below, for assistance)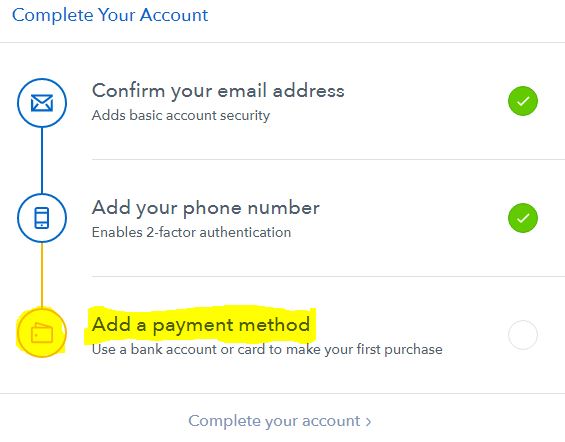 Step 8: You'll be prompted to link a bank account or credit/debit card to your Coinbase account. Select the option you're most comfortable with, and complete the set-up process.
Step 9: After your payment method is linked and confirmed, your account is ready to go! You'll be able to navigate your account using headings on the dashboard page.