Back in February, we polled First Stage Investor members about big bank crypto coins, drone deliveries and more. Here's what we learned…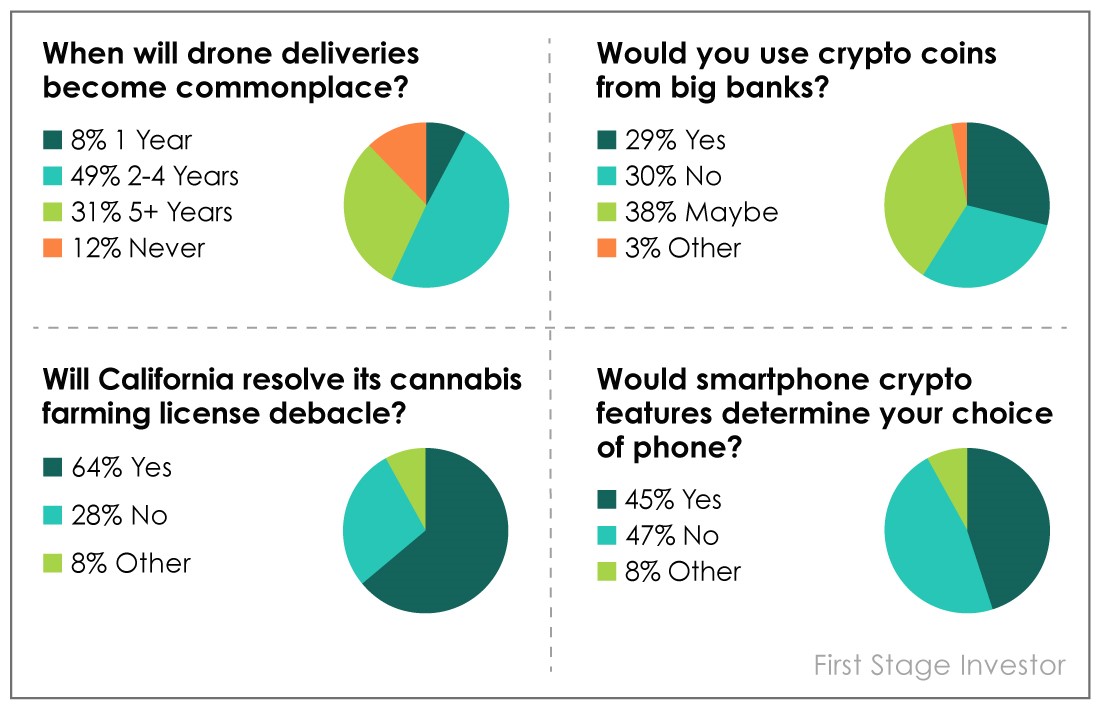 We thought it was intriguing that members were so divided about using bank cryptos. Those of you who wanted to elaborate sent us these responses:
Safety and security is always a primary concern. If it's secure and safe – maybe.
I won't use any crypto backed by the dollar, which has no real value.
I would have to be convinced of the value of a bank coin over a nonbank digital currency. Its primary benefit might be to act as a stable store of value against the raging gyrations of nonbank coins.
No. I would invest a very small amount into each coin ($20 to $100), but only to feel I had a piece of the pie in case others adopt it and start using it. And then I might buy a small portion every week or month to add to my position. This is only for greedy reasons. I don't actually see a benefit to a bank using its own coins. It seems to contradict the reason we even want decentralized coins…
This month, we're asking about monster IPOs, your favorite areas of the cannabis industry and more!
Click the image below to take this month's poll.