Facebook is getting into the dating game. The social media company has rolled out a dating service that will match people based on location, shared interests and more.
Is this a natural progression for Facebook? Or is this an overreach? Let us know what you think…
Meanwhile, Binance, the largest crypto exchange by volume, is launching a stablecoin backed by the U.S. dollar. Would you use the coin if it became widely available?
We'd also like to hear your thoughts on what you like about First Stage Investor. And what you think we can do to improve. Are there particular topics you'd like to know more about? Resources you would find helpful?
Take this month's poll and let us know what you think.
Last Month's Results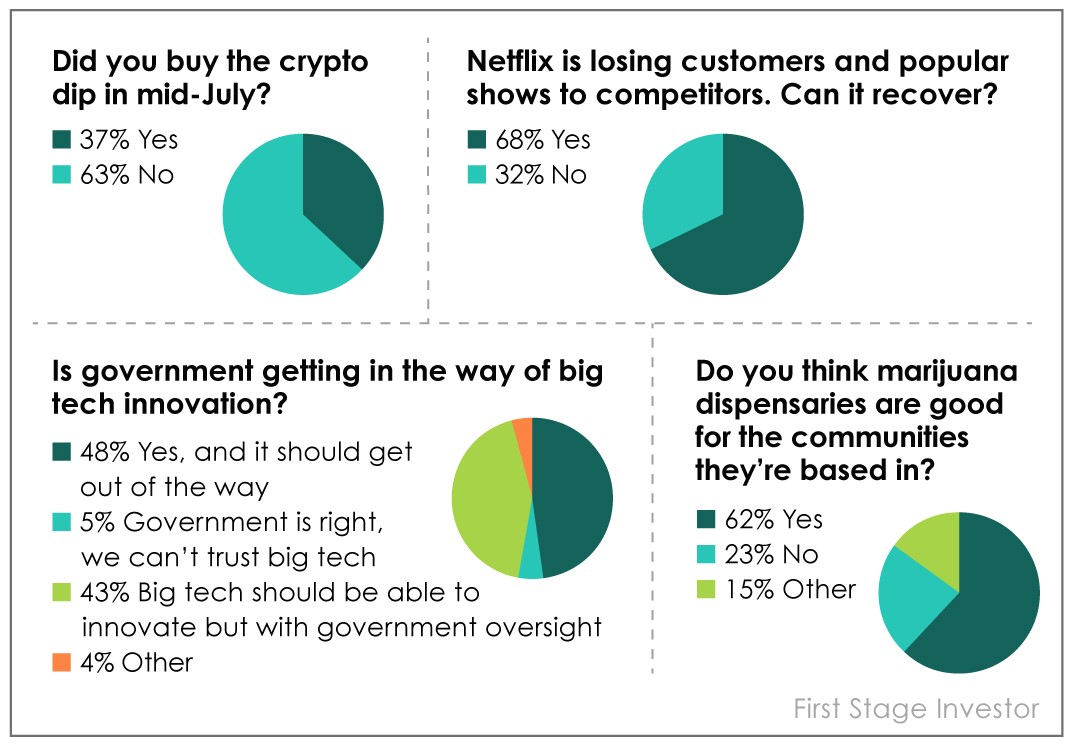 Top Subscriber Comment
On whether marijuana dispensaries are good for their communities:
I feel like "recreational use" is what companies/regulators try to use to not pass cannabis as a whole. So although I don't completely support dispensaries, I'm 100% for them opening because I feel like it's a bridge we have to cross so these greedy hypocrites who are getting in the way of an amazing and beautiful capitalist society can be disarmed and have nothing as a rebuttal. So short answer… Yes, I support cannabis in all current forms at the moment trying to come to market.