Dear First Stage Investor,
Back in August, we polled First Stage Investor members about U.S. space exploration, crypto storage preferences, investment check-ins and the longest bull market in American history.
Here's what we learned…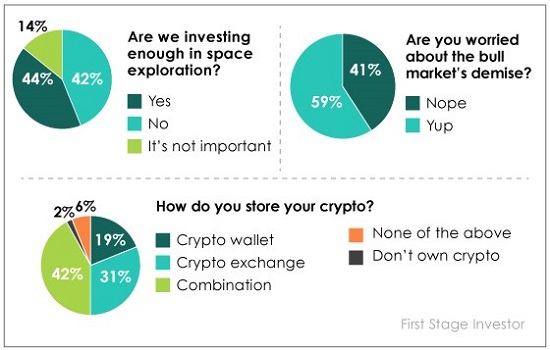 We also learned that 28% of you check on your investments several times a day, 23% check once a day and 23% check a few times a week. Only 12% of you check once a week, and only 13% check less than once a week.
It's good to hear we have a sharp bunch of investors on our hands. It pays to be on top of things.
This week, we're asking about the U.S. national debt, password managers, reasons for owning crypto and a free trip to space!
Click the image below to take this week's poll.